Our Staff
Mario Maston- Pastor
Ruth Maston-Children's Pastor
Derian Lonigan – Administrative Assistant
Derian was born and raised in Oregon. In the years after attending Oregon State University and Otis School of Art and Design in Los Angeles, she and her husband and three children have journeyed much and have called places such as California, Michigan, Washington, and Germany home. They settled in Yarmouth, Maine in the summer of 2015. Before joining the Vineyard, Derian helped managed a children's clothing store and taught private sewing lessons. A crafter from a very young age, she has always had a passion for fiber arts and design, as well as painting and photography.  Derian and her husband Travis have led and hosted small groups in theirs homes for many years, enjoying the intimacy of fellowship and the blessing it brings.
Ellie Schulz – Financial Secretary
Ellie Schulz was born in Portland and graduated from Cathedral High School in 1969. Before joining our staff she was the assistant controller of a local engineering firm where she had been employed for more than twenty years. In late 2010 the opportunity to join the Vineyard staff was explored and she accepted the position of financial secretary.She and her husband Greg live on Forest Lake in Gray and enjoy boating with friends. She has an eclectic taste in music including the Grateful Dead, Pink Floyd, Crosby Stills and Nash. They have been attendees of the Vineyard for the past 14 years, becoming members in 2009.
Jim Fasulo-Finance Director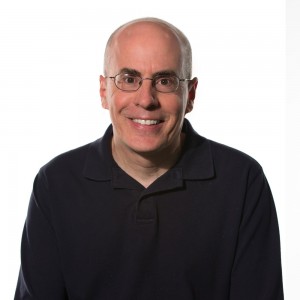 Jim Fasulo was born and raised in Portland, Maine. He graduated from Portland High School, and the University of Southern Maine, with a Bac
helor of Science in Accounting. Jim is a self-employed Certified Public Accountant, and has run his own accounting practice for over 28 years. He is the leader of the Men's Ministry at VCGP and also serves on the Board as a trustee. Jim has been married to Kathy for over 21 years, and they have three children, and six grandchildren. Jim also loves running.
Robin Bennett- Environmental Service
Robin was raised in Lisbon, Maine and graduated from Lisbon High school in 1979. Before working at the Vineyard, Robin worked as a hairstylist for years eventually owning and operating her own salon. She has been part of the Vineyard Church since the initial start of the Vineyard movement in Maine. Robin lives in Gorham, Maine with her husband. She is a mother of 3 grown sons and a grandmother to two little boys and a little girl. Robin loves spending time with her family, working out and hiking.
In addition to our pastors and our other full and part time staff, the church is supported by a group of Leaders and a Board of Trustees.
The Leadership Team
In addition to the Pastors, the Leaders are responsible for the spiritual oversight of the church. The following people are currently serving as leaders:
The Trustees
The Trustees are responsible for leadership of the church (corporation) in all matters financial and legal. The following people are currently serving as Trustees: